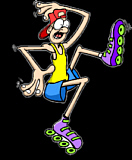 Pictured below are some of the most fun-loving skaters on the planet!
(Click on the photos to enlarge them)
C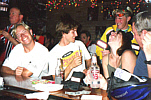 <
S Speed Skater Photos - Click Here Speed

GGot some good photos of Arizona "Rec" skaters?
Send them to us and we'll put them on the page.
Email photos to Bob: rjf22@cox.net or snail mail them to:
AISA
2029 E. Marilyn Ave.
Mesa, AZ 85204
If you wish you photos returned please enclose a stamped, self-addressed envelope with them.
Home